Highly recommend their services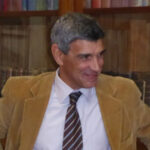 As a Professor in the Department of Civil Engineering, Architecture and Georesources of Instituto Superior Técnico, I've appreciated Sahba's fast high quality work in translating my students' technical texts, for which reason I highly recommend his services.
Prof. Jorge Caliço Lopes de Brito
A professional, kind and helpful service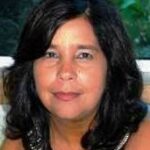 In my work as a lawyer, deadlines are sacred. I recommend above all their punctuality and efficiency, which makes me place great trust in their services in various areas. They solve problems with simplicity, seriousness and punctuality. A professional, kind and helpful service.
Ana Nápoles
Great professionals – I recommend that you use their services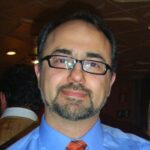 Sahba is a fundamental gear in my team of collaborators for the production of scientific research papers and for publishing them in renowned journals from the Journal Citation Reports (JCR) and the Web of Science (WoS). After many years translating my manuscripts, he's demonstrated that he is a great professional and a stupendous translator, in whom one can trust beyond any shadow of a doubt. In his work, not only does he carry out his duties but also makes some suggestions about the paper's content, if necessary. Furthermore, he is very enthusiastic, dilligent, kind and loyal. I recommend that you trust in him for any translations you may need to do.
Prof. Manuel J. Carretero-Ayuso, Ph.D. Building Engineer
Fast and high quality
They carried out a very detailed review, fast and with high quality – greatly enhancing the quality of the original paper.
Professor
Quality and deadlines were met
I am a researcher in Business Management and resorted to Sahba's editing services frequently, finding them to be of high quality and always meeting the deadlines.
Professor
Solutions that I would call original and even inspired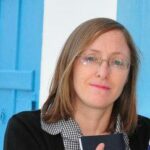 What struck me most is how you quickly picked up on the situation. You have a keen eye for detail and an insight to – often quick fix – solutions that I would call original and even inspired. You 'see' a solution. Then you manage to temper your enthusiasm and bring across your message in a posture of understanding and humility.
Barbara Liebens
I would definitely recommend
I have hired Sahba's English proofreading services for an academic paper and was quite satisfied with the accuracy of the work, as well as the timing in which it was done. Sahba not only reviewed the English, but he was also able to identify aspects that could be improved in terms of content. I would definitely recommend Sahba's proofreading services to other colleagues.
Prof. Ana S.
Portugal
Ready to learn more?
The best way to get to know what we can do for you is by reaching out to us. We'll reply sooner than you think!